​Dr. Xin Tong a Medical Doctor and Neurologist in China, is a Master Acupuncturist licensed in Florida. He is currently a Harvard University Medical School, Neurological Department visiting professor and research scientist for Alzheimer's disease. With more than 30
​medical and acupuncture publications and books to his name, including one acupuncture patent, and one medical theoretical achievement.

​Dr. Tong graduated from Heilongjiang Medical University under eight-year full time medical program that includes, Chinese herbal medicine, acupuncture, modern and western medicine, and specialized in neurological disorders. In addition, he has done extended research on scalp acupuncture, stroke rehabilitation, and stroke prevention. You can learn more about Dr. Tong by calling Derun Clinic, his private practice located in east Boca Raton, Florida. 561 609 9555

Derun Clinic specializes in neurological disorders, pain management, depression, anxiety, digestion disorders, dermatoses, gynecological disorders, and much more.
---
---
SPECIAL!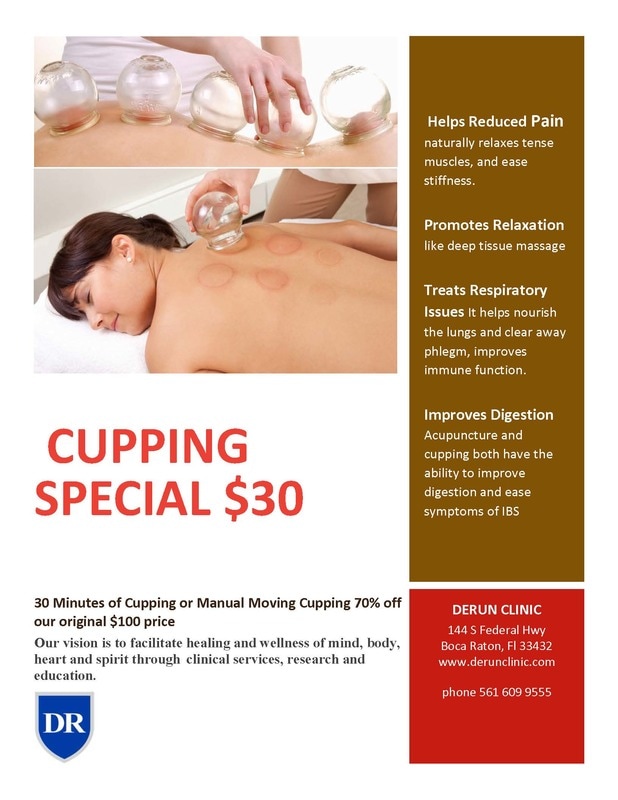 ---
---